Talon.One's Omnichannel Promotion Technology Joins the MACH Alliance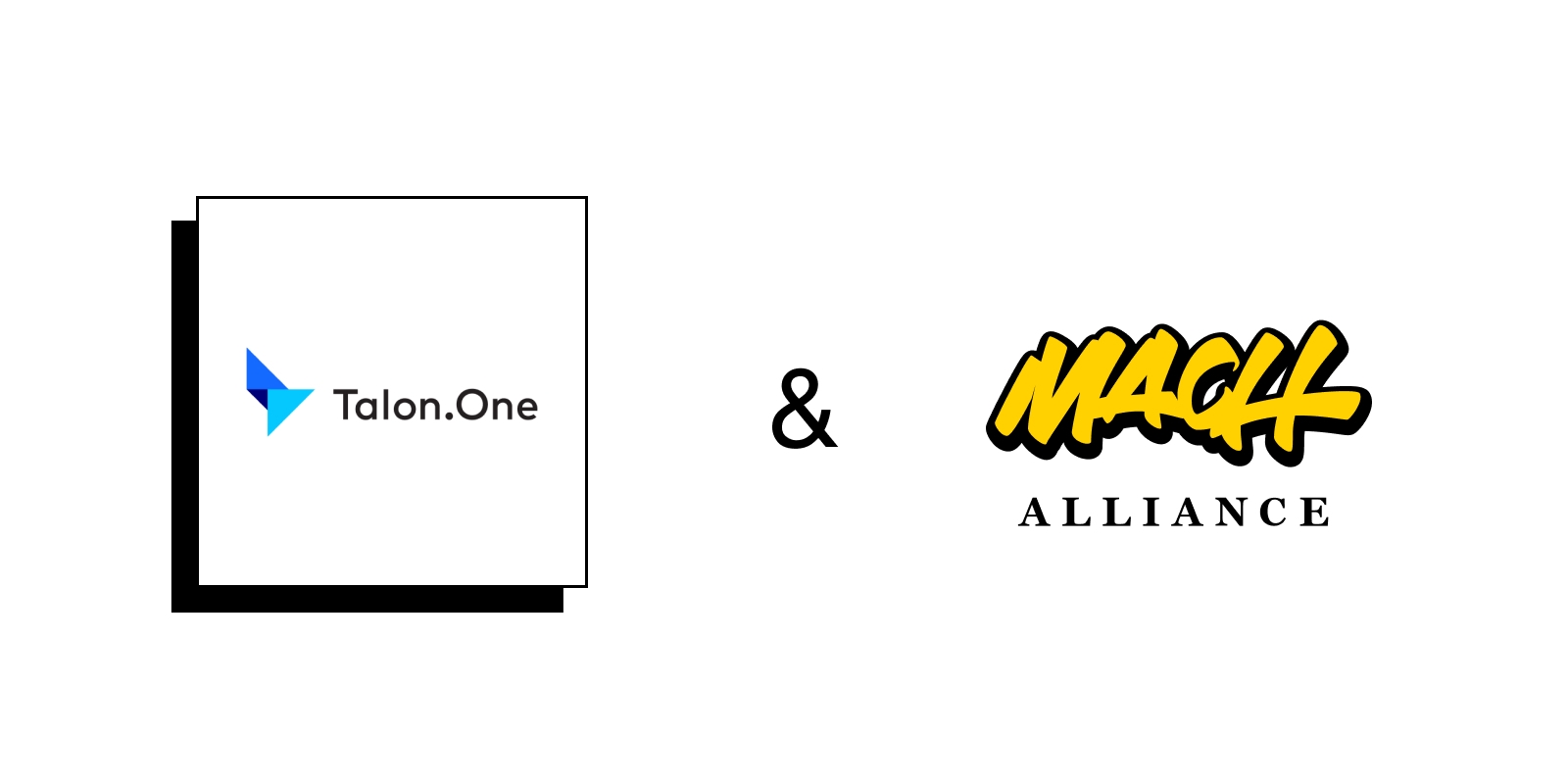 Talon.One recognized by MACH Alliance as the most flexible API-first Promotion Engine for Enterprises

Berlin, Germany - June 1st, 2021 - Talon.One, the World's Most Powerful Promotion Engine joins the MACH Alliance, the group of independent tech companies dedicated to advocating for open, best-of-breed technology ecosystems, demonstrating Talon.One's commitment to the MACH model.
Talon.One is an API-first Promotion Engine that enables enterprises to create flexible promotion software for every step of the customer journey. The software integrates easily with other MACH technologies and can be up and running in a matter of days.
The key concept behind Talon.One is to offer Promotions-as-a-Service, ending the need for constant development and giving marketers the creative flexibility and personalization they need when creating promotional campaigns and loyalty programs.
During the pandemic, WeShare, a car-sharing service, actually saw an increase in referrals by 53% and a 420% boost in promotion redemptions from offering personalized deals to drivers using geolocation features and leveraging sudden trends that appeared due to the worldwide situation.


The MACH Alliance, (Microservices-based, API-first, Cloud-native SaaS and Headless) is rooted in the common belief that the interoperability and open architecture of modern software will propel current and future digital experiences.
"We are very pleased to be granting Talon.One a well deserved MACH Certification and MACH Alliance membership. Talon.One is representative of the new breed of vendors offering ever more focused solutions, in their case promotions," says Kelly Goetsch, President of the MACH Alliance. "With the certification, we want to help guide the market with selecting future-proof enterprise technology and Talon.One is squarely in that league."
''Talon.One has always been a cloud-based, API-first service from the very start, so joining the MACH Alliance was just a matter of time'' says Christoph Gerber, CEO of Talon.One "We all have the same clear understanding of what the future of business technology should be. Scalable, Simple and Secure.''
About Talon.One
Talon.One's Promotion Engine was created in response to the limited functionality of available coupon, discount, loyalty, referral and product bundling tools for scaling businesses and enterprises.
By creating custom attributes that connect to customer's business data, the potential for customization and sophisticated promotional campaigns is not just powerful, but also incredibly simple to implement. Talon.One provides businesses with the complete infrastructure, back and frontend, they need to create deeply personalized and scalable promotions.
There is no restriction on the type of industry, business model, or even promotion available. The Promotion Engine's intuitive design offers enterprises a level of scalability and promotional flexibility that will allow them to replace outdated in-house legacy systems once and for all.
Talon.One's unique all-in-one solution is already empowering worldwide leaders from a wide range of industries, such as Ticketmaster, National Express, Just Eat and JD Sports. For more information visit Talon.One
About the MACH Alliance
The MACH Alliance is a [501(c)(6)] non-profit organization, governed by an independent board and does not endorse specific vendors, members or otherwise. The Alliance was formed in June 2020 to help enterprise organizations navigate the complex modern technology landscape. It aims to guide and show the business advantage of open tech ecosystems that are Microservices based, API-first, Cloud-native and Headless. All MACH Alliance members meet certification principles that are published on the website.
Founding members include: Amplience, commercetools, Contentstack, EPAM Systems (NYSE: EPAM) and Valtech. The MACH Alliance welcomes technology companies and individual industry experts who share the same vision for the future. Learn more at machalliance.org, read here about MACH certification and follow us on Twitter and LinkedIn